on Paw Patrol toys.*
as seen in the Weekly Ad.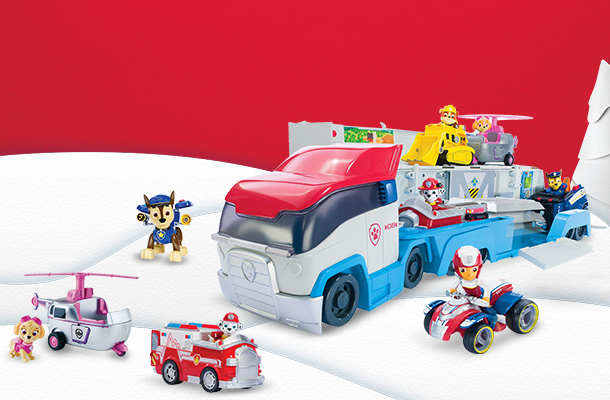 bring home the latest Star Wars must-haves, like Black Series collectibles & more.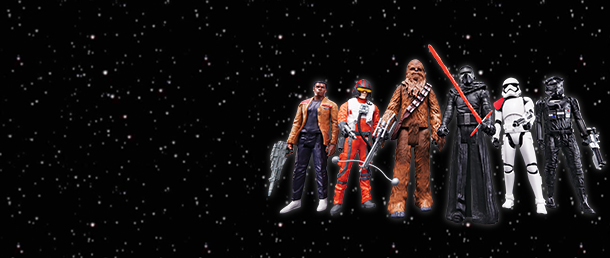 The thing about action figures is, the more there are to choose from, the more fun there is to be had. And Target offers a ginormous assortment of fun. First of all, there's one of the biggest superheroes ever: Spider-Man. What a tangled web our selection weaves, with everything from Spidey himself to his archenemies. Meaning, of course, that your little ones can stage the best battles in the whole wide webbed world. And for players who prefer their crusaders caped, we've got the one and only Batman. And not just the beloved B-man himself, but also his favorite ways to fly: Batmobiles and Batpods. Our selection saga continues with the force of stellar Star Wars action figures from all the hit movies. You'll find all the favorites, from R2D2 to Mace Windu, and generations of fun in between. And for those into the more earthly super beings, we carry the earth's mightiest heroes, The Avengers. Speaking of heroes, how about that GI Joe guy? We've got everything from the main man himself to his bikes, boats and cohorts, like Snake Eyes. Fun fact: GI Joe's loved by so many that he was inducted into the National Toy Hall of Fame in 2003. Now that's love. And another thing: Calling all Transformers fans! There's loads to love about our selection of those bad boys, along with all the others. Ready, set, action figures.