on Crayola activity kits
& more.*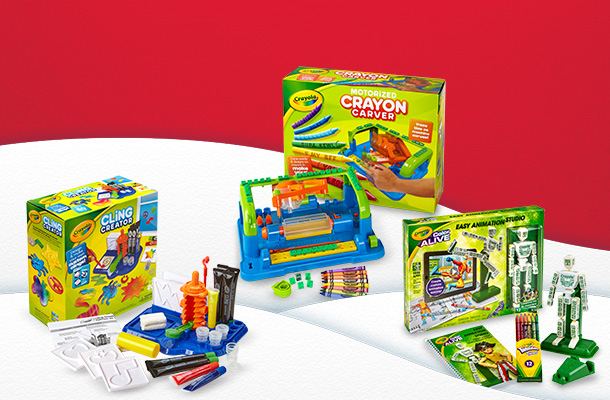 shop the top brands for getting artsy.
They say imagination is the greatest key to success. The arts and crafts products offered at Target are designed to nurture the creative minds of the future. We value inspiration and encourage it with our collection of craft, painting and sewing kits. Most little hands love to get dirty. Why not turn their enthusiasm into something fun and constructive? We have an assortment of clay, dough and pottery kits to ignite their artistic flair. Our drawing boards, brush sets, crayon and marker packs from top brands like Crayola and Fisher-Price are designed for the next little da Vinci in the making. For more experienced little artists, our easels, activity desks and studio stations come in handy. Let kids immerse themselves in arts and crafts activity kits like casting, wax molding, creating fashion portfolios, designing totes, robotics and more. They may also enjoy trying their hand at design with our jewelry-making kits. Scrapbooking their fun moments and memories is a great way to keep the magic alive. Make it a group project for some added fun. During the school year, Target has you covered with an extensive range of arts and crafts supplies for projects, reports and fairs.