protect the kingdom
with new LEGO
Nexo Knights!
Knights of future technology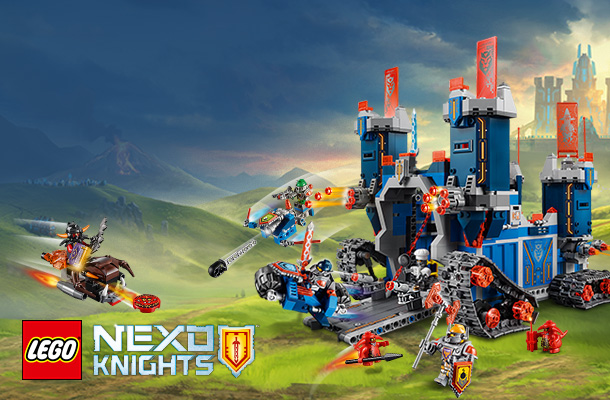 endless ways to build, stack & learn.
Here at Target, we're firm believers in the fact that building blocks are the building blocks of the best fun ever. And the more best fun ever, the better. Something else we're firm believers in is this: Offering a super-huge selection of said blocks and telling you all about it. Let's first share all the LEGO love goin' on here. With sweet sets ranging from LEGO City to LEGO Ninjago, and from LEGO Super Heroes to LEGO Star Wars, there's a perfect fit for everyone. Even for li'l builders with teeny-tiny hands, thanks to LEGO's loveable line of adorable Duplo sets made just for preschoolers. And, just so you know, K'nex sets are super k'hool too, and we have loads of 'em. There are sets for building airplanes, racecars, bulldozers, semi trucks, Sesame Street friends—even dinosaurs and roller coasters. Fun, fun. Moving on now to the much-loved MEGA Bloks sets: At Target, you'll find mammoth MEGA fun for kids of all ages. There's everything from cute, colorful Build 'N Go Wagons for 1-yr. olds to Halo Battlescape play sets for 8-yrs. and up. So, in conclusion, we pretty much carry the very best building blocks around. Okay, kids—let's make something great.