enjoy the view.
take it outside by getting all your gear here.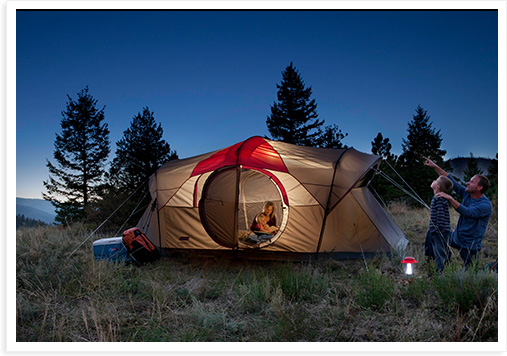 happy
campers.
stock up for family camping trips with Coleman gear.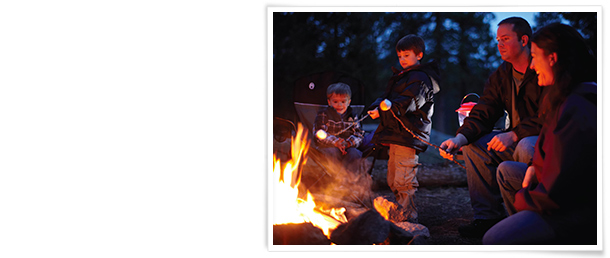 A camping trip in the woods is a nice way to spend some quality time with your family. Whatever the duration of your excursion, packing all the right essentials is the first step towards a successful trip. Target wants you to have fun out there with a range of products suited to your needs from tents, sleeping bags, lanterns, gas grills, flashlights, camping chairs and coolers. Interested in some water sports on your camping trip? You're in the right place to look for kayaks, stand-up paddleboards, rafts, towables and bodyboards, life vests, PFDs and boat accessories. Target has a complete line of supplies from top brands like Coleman and Aerobed. Need to keep in touch with your home base while seeking adventure in the wild? We have two-way radios and other wireless communication devices to keep you connected with one another during your trip. We also have binoculars, camp chairs and other accessories to make your trip a truly enjoyable one. Outdoor cooking is one of the fun aspects of camping out in the wild. Whether you choose to cook over an open-fire pit or a gas stove, Target has everything you need under one roof. Plus, you can also find cooking utensils, dishes and other utensils you need for your camping trip.