gear up for the big game.
cheer on the Broncos & the Panthers.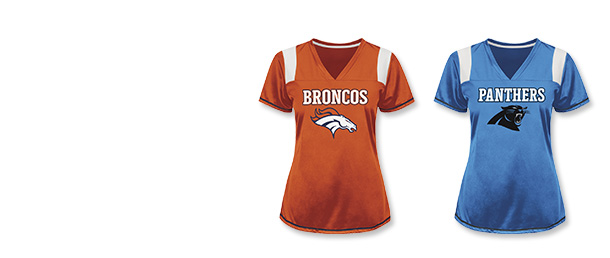 So you're a sports fan? It's best to not let anyone doubt that. Target's fan shop is packed with sports gear, everything you'll need to be as proud as you want. Bring your cheer to the game with MLB team gear…flags, t-shirts, banners, hats and more or take the cheer home with car mats, throws, sheets and pillows. Targets got cute uniformed soft toys that make the best pillow friends. NCAA or NBA, if basketball's your sport, gear up with championship T-shirts and jerseys. Whether you've got season tickets to the Super Bowl or you're having a game night at home go all out with NFL team gear. Tailgate with team pride, choose from Target's fan shop assortment of tailgating essentials. Support your favorite NHL player or team with exclusive apparel and merchandise. You are the fan, bring the action!