bows & blasters you won't
find anywhere else.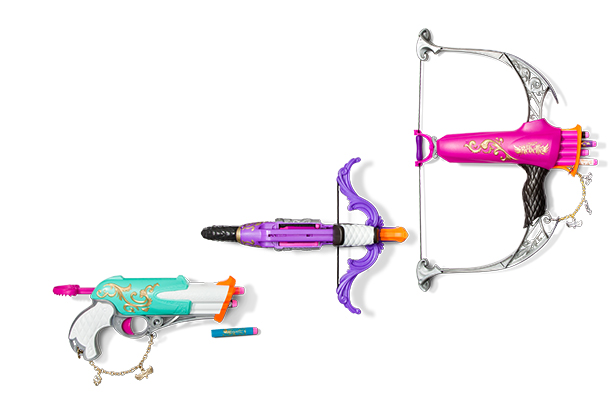 on Our Generation dolls
& accessories.*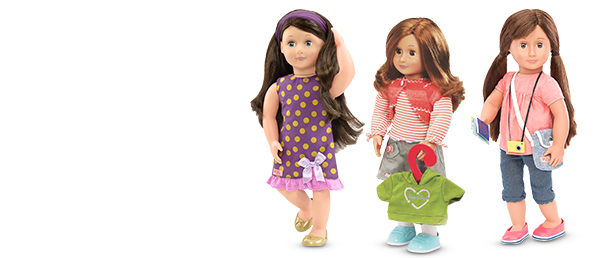 Calling all lovers of girls' toys! We have some pretty big news, people. In case you haven't heard, Target offers a huge—huge as in giant, as in mammoth, as in epic—assortment of 'em. Take the uber-beloved Barbie. With all the hottest toys ranging from dream homes to dolls, and with dolls ranging from Ken to mermaid collector editions, there's something for everyone. Did you know that the icon's full name is Barbara Millicent Roberts? Did you also know that we carry so much Monster High stuff, it's almost scary? There are dolls (including plush ones), play sets, and even costumes, so your little ghouls' options for pretend play are pretty much endless. And the pretend play continues with loads of Our Generation dolls and accessories, along with the loveable Lalaloopsy rag dolls (which used to be called Bitty Buttons, but now their name is way more fun to say). On now to Disney Brave. Nothing in the whole wide world empowers girls like girl heroes. Go, girl power! At Target, you'll find a bunch of Brave dolls, books, jewelry, play sets and costumes for little ones to get creative with. And another thing: Calling all artsy types! When it comes to arts & crafts, we've got rainbows of choices here. There's stuff for drawing, painting and scrapbooking, and for making jewelry, models and pottery. Our selection is really a beautiful thing.