fright done right.
spooky costumes at prices
that won't spook you.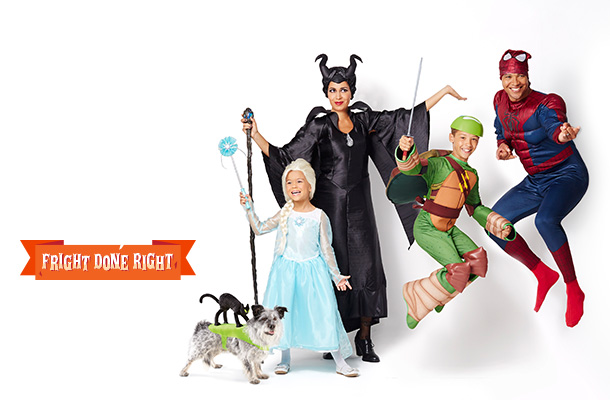 Calling all superheroes, witches, princesses and ninjas—Halloween is right around the corner and your perfect costume can be found here at Target. Halloween costumes for boys, girls, men, women and even pets are all here for your choosing. Costumes, masks and wigs from your favorite movies, the latest TV shows or Halloween staples like ghosts and zombies will help you find the right mix of cool/scary.
With your costumes in your cart now it's time to get serious about Halloween decorating and we have what you need. Indoor and outdoor Halloween decorations will keep a scary mood through the season with bat, skeleton and pumpkin-themed decor sitting at every turn. Plan that perfect Halloween party with everything from the inflatable lawn decorations greeting your guests to orange and black colored dinnerware.
Count on Target.com this Halloween to have the assortment of costumes, decorations and more to have a frighteningly fun time.