boost your home office style
with an easy, new look
that's fun to work in.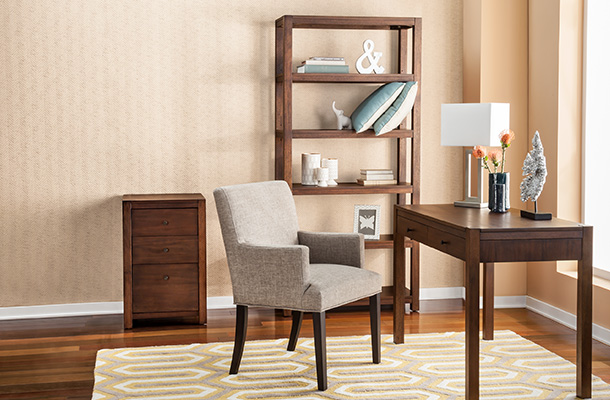 best desked.
cute hard-working pieces for maximum style
& productivity.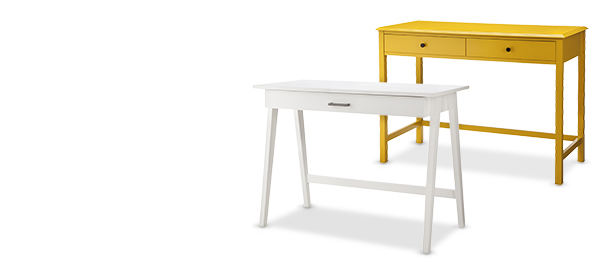 Is working from home giving you the "Monday Blues" every day of the week? Well, maybe it's just time for a home office makeover! If pulling up the same old chair to the same old desk is getting you down, don't worry. We have home office furniture collections that will put you on the fast track! Staying organized can be a challenge when you've got too much on your plate. Whether your style is classic or contemporary, our bookcases, desk hutches and filing cabinets are up to the task and great for your bottom line. And speaking of elegant wood-finished office workstations... we weren't, but we are now! At Target, you'll find a selection that is sure to impress the boss. Oh, wait — that's you! Sometimes all you need is a splash of color. Check out the funky designs in the TOO by Blu Dot collection of tables and chairs. Fun! Don't underestimate the power of a good chair! Did you know the word "ergonomic" comes from the Greek words "ergon" ("work") and "nomos" ("laws")? And on that note, we declare many of our office chairs are ergonomically designed for use in any home office! Of course, there's more to a home office than desks, printer stands and conference tables. They often say, "It's the little things..." And boy, are they right! So don't forget the desk lamps, the rugs, the wall décor and the chair mats. Think outside the box and pencil it in!