on household essentials.* online only.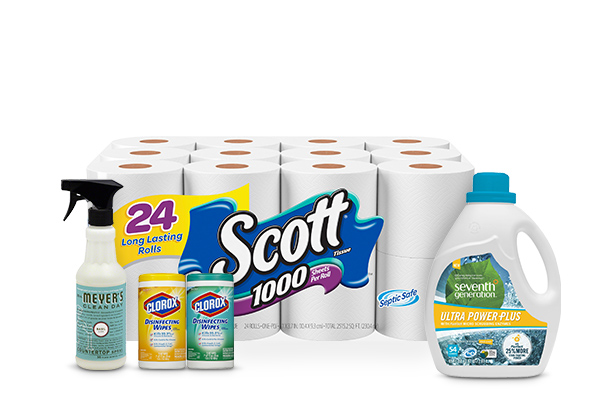 when you buy up to 5 items from top brands.*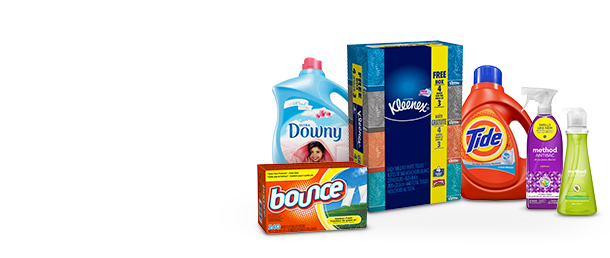 order online & get it today with store pickup.
Running a household is not an easy task. It requires a lot of planning and coordination. But having an updated stock of household essentials is also equally important to ensure the smooth running of the house. Shop at Target to get the best deals on everyday household supplies. From cleaning supplies to pest control items, Target has it all. Maintaining a clean house requires some effort. Thankfully, Target comes to the rescue with disinfectants, all-purpose cleaners, floor care products and kitchen cleaners that aid in keeping your house spic and span. Keep your home's interior smelling pleasant with our range of air fresheners. You can take your pick from spray bottles, scented oils and more. Target also has an excellent selection of car fresheners to keep your vehicle smelling great. You can stock up on your favorite scented oil refills with scents ranging from lavender, lilac and cherry blossom to chamomile and coconut breeze. Doing the laundry is a major part of household duties. Take your pick from top brands in laundry detergent to keep clothes fresh and clean. From stain removers to fabric softeners, Target keeps a huge reserve of the best brands to make your job easier. If pests are a source of concern at your house, get rid of them with pest control accessories sold at Target. Pest traps, repellents, bug sprays, insecticides and mosquito foggers are some of the items available to help keep pesky insects away. Other items of importance required for household use include batteries, paper towels, toilet paper, Kleenex and paper plates. Target also caters to your home lighting needs with a large variety of light bulbs. Select from options like halogen and CFL light bulbs to suit your specific needs. Whatever your budget may be, Target features an extensive range of household essentials to choose from. Enjoy super deals and great prices while shopping at Target!