add the perfect finishing touches
with delicate pieces & layering looks.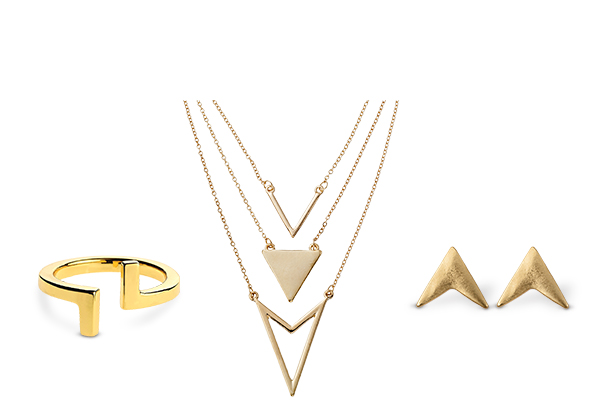 add glitter, shine & pop.
Care for some glitz to add to your collection of awesomeness? Well, look no further than Target—here, we have an assortment of jewelry that's sure to bring out the best look in you. And the best part, you can find it in an affordable price range. We truly believe in getting the best you deserve, no matter what. Be it the boho chic or posh look, you have everything from an overwhelming collection of gypsy-style beaded bracelets, leather wraps and statement necklaces to sophisticated arm candies and cuffs. Rather go minimalistic? Bask in the glory of simple yet endearing necklaces and earrings that are sure to bring you compliments on the go. If you're more of a fine jewelry person, scan through the exquisite gold, silver and diamond range for an awe-inspiring look. Our collection of wedding rings is worth a mention—we house a fantastic collection of bridal ring sets, engagement and anniversary rings. How about some fashion jewelry that is so on-trend and straight-from-the-runway accessories? Add on the gold/champagne 3–row chain and beaded frontal necklace to your night look and look the part with ease. With this said, men also have their fair share of fashion—be sure to check out the dapper range of men's watches that never cease from gaining all the attention.