L'oreal paris
Infallible by L'Oreal Paris.
the new pro look of long wear. high intensity colors, lasting comfort.
L'oreal paris Infallible pro mate, pro gloss and pro spray products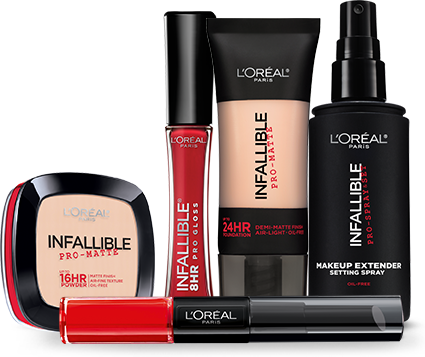 shop now

cosmetic products
shiny. straight. perfect.
for up to 48 hours*.
L'oreal paris advanced haircare smooth intense products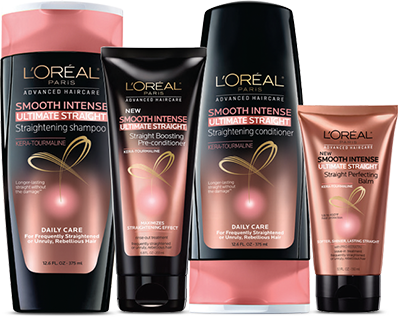 shop now

haircare products
zero grays. flattering color.
new layered tone technology creates natural highs and lows for a layered effect.
L'oreal paris excellence age perfect layered-tone flattering color products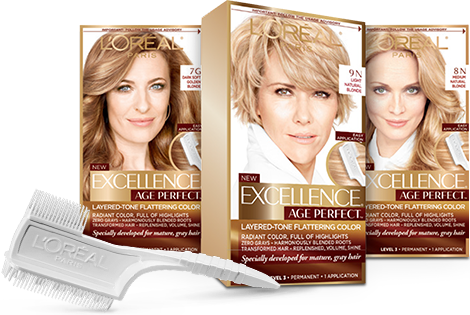 shop now haircolor products
see smoother, volumized skin day after day.
helps restore skin's natural volume for younger-looking skin*
L'oreal paris revitalift volume filler products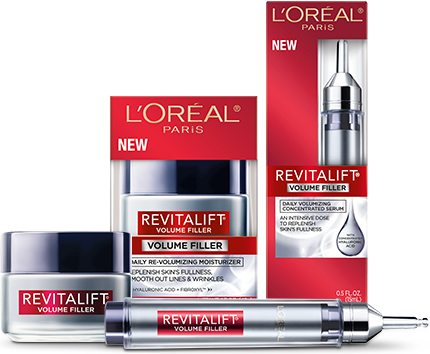 shop now skincare products
*Clinical grading + consumer evaluation
100% natural-looking tan, without the rays.
from the #1 brand in sunless tanning*.
L'oreal paris sublime bronze self-tanning products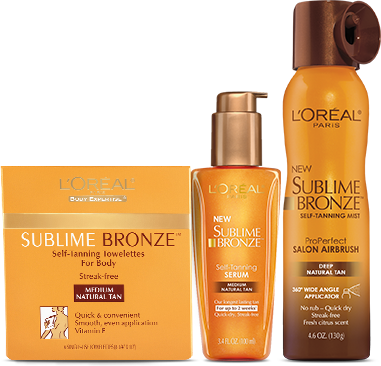 shop now suncare products
* In the non-prestige market.
currently selected panel 1 of 5
panel 2 of 5
panel 3 of 5
panel 4 of 5
panel 5 of 5
try on makeup live, in 3D!
introducing Makeup Genius by L'Oreal Paris, the first mobile makeup tester in 3D.
join the beauty revolution
you are now leaving target.com.
By clicking on the link below, you are leaving target.com and
entering a trusted partner's website. Target is not responsible for
the content, products or services on our partner website.
close