on specialty toys
from boutique brands.*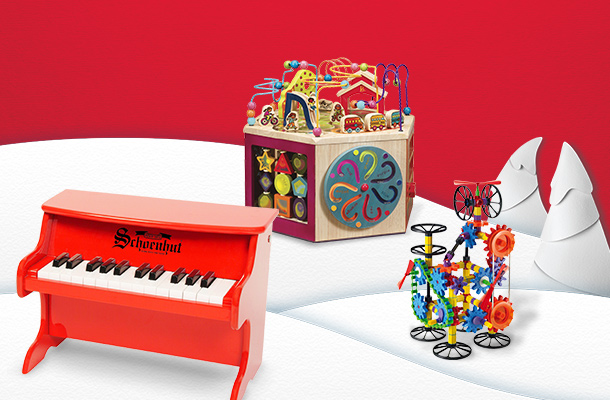 fun ways to build their science, technology, engineering & math skills.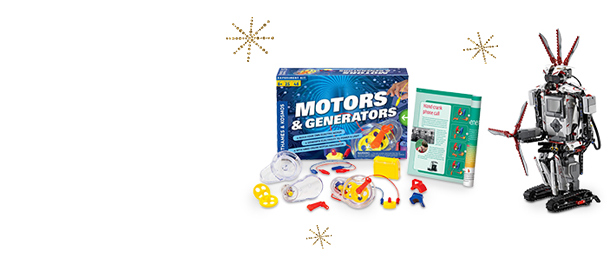 The more fun you can feed a growing mind, the better. And there's lots to learn about all the learning toys Target carries to help those hungry little minds develop. For starters, there's the much-loved LeapFrog. At Target, you'll find all the best stuff from them: There's LeapFrog software and loads of learning books, along with superstar systems like Leapster Explorer, My Own Leaptop, Tag Reading, Text & Learn, LeapPad and more. And there's way more to learn, too, with the very cool VTech toys. From them, you'll see systems like VTech Touch, ABC Text & Go, MobiGo Touch, InnoTab Learning App Tablet and V.Reader Interactive E-Reading. But high tech isn't the only way to go, oh no. For your little ones' very beginning stages, sometimes just getting a move-on is what they need. We offer a crazy-big assortment crawling toys, push toys and pull toys (all of which, of course, are crazy-cute). And not to be a bunch of divas and sing our own praises about all our musical toys, but if the shoe fits...which is a fitting segue for our next point: Our colorful sorting toys are a great way to help kiddies learn what fits where and why. So just to reiterate, Target offers loads upon loads of learning toys in all shapes and sizes. We've learned that it's the smart thing to do.