get her much-anticipated
new album featuring
3 exclusive extra songs.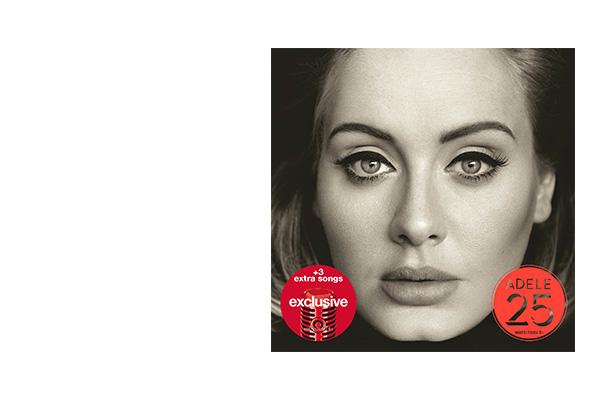 with your
favorite artists.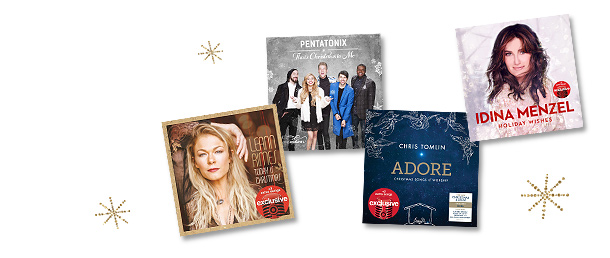 IMusic is the soul of life. At Target, we offer the latest and greatest CDs and vinyl records from all genres to cater to a variety of preferences. Our selection is like a party featuring the world's favorite music and you're all invited. Every Blues fan will be thrilled with our collection of famous albums, like Didn't It Rain by Hugh Laurie, Time After Time by Etta James or Living Proof by Buddy Guy. If classical is more your style, the Ultimate Puccini Collection or The Phantom of the Opera will delight you. From Taylor Swift to George Strait, our country music collection offers a wide variety of CDs by world-renowned artists. Rap and rock music from performers like Jay-Z, Eminem, Fergie, Pearl Jam, Jackson Browne and more will help you get your groove on. You'll seriously get your party started with our electronic and dance collection. Our pop-music albums feature some of the bestselling artists like Justin Timberlake, Katy Perry, Selena Gomez and more. We also have Target Exclusives like albums from Celine Dion, Elton John and Cher. Target also caters to the youngest music aficionados. Disney Babies, Toddler Favorites, The Best of Elmo, Lion King: Karaoke Series and others will introduce your children to the wonderful world of music and all it has to offer. To take your new music on the go, check out our iPod and MP3 players, headphones and more.