jump up, jump up &
get down.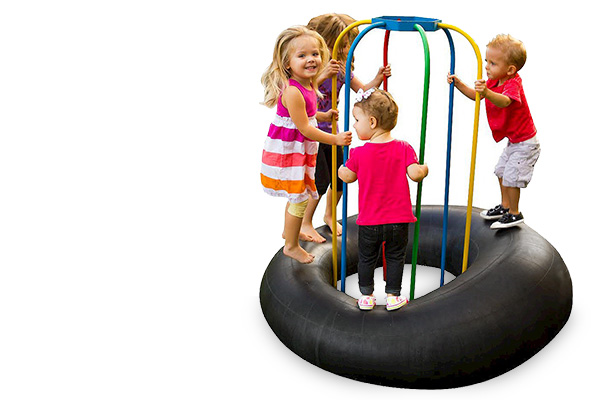 jump around, jump around.
get the whole fam in on the fun with trampolines of all shapes & sizes.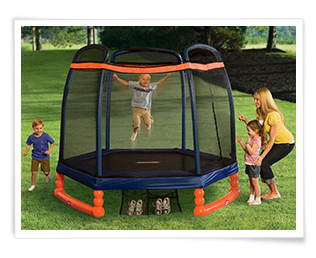 Outdoor fun and games are essential for growing kids. Fresh air and recreational activities can be both invigorating and beneficial. Target offers a full range of exciting, outdoor toys that have been specially designed to keep kids entertained. Take your pick from outdoor-toy favorites like bouncing balls, pogo sticks and ball pits to get the party started. If you are planning an outdoor birthday party, a bubble machine is a must-have. Lawn game collections include ladder ball, bean-bag toss, croquet and so much more. We also believe that outdoor creativity can be fun for kids. Our activity tables and sandboxes are favorites. Of course, traditional, outdoor play equipment and toy sets never lose their charm. Riding toys, swing sets, slides, seesaws and monkey bars will keep your kids fit and active. When winter comes, snow tubes, sleds and snow toys let them enjoy the weather. Trampolines are one of our most popular outdoor toys. We offer several types in different shapes and sizes to conveniently fit in your backyard or patio. If they need a break, our kid pools are a refreshing and relaxing, good time. Don't forget the noodles, floaties and water slides. The fun never stops at Target.