skin care & makeup with SPF.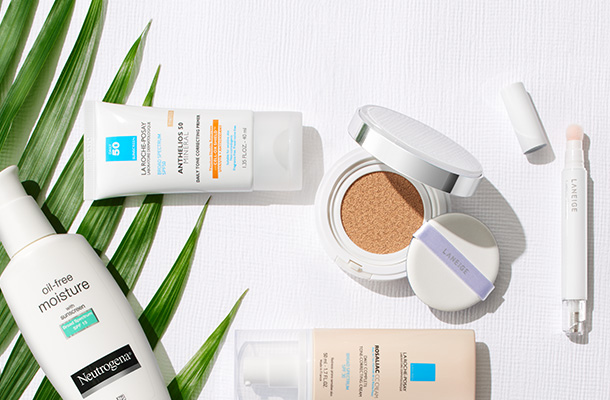 best-selling facial skin care.
Keep your skin healthy and beautiful with a wide range of skin care products from Target. Skin is the largest organ of the human body and is as unique to every individual as a fingerprint. The first step you should take in caring for your skin is to identify your skin type, to make sure you're using the appropriate skin care products. The standard skin care routine is cleansing and toning, followed by moisturizing. For people with oily skin that is prone to breakouts, Neutrogena's Oil-Free Acne Wash will cleanse your skin to help unclog pores. Using the right cleanser can improve the performance of toners and facial moisturizers for the best results. Don't forget to pamper your skin when you have a little down time. The weekend is the perfect time to use an exfoliant like Olay Regenerist Detoxifying Pore Scrub Face Wash, followed by a soothing mask to rejuvenate the skin. It's not all about women. Men should also take care of their skin with a regular skin care regime. Target has multiple skin care lines that will keep your skin looking and feeling great. From gentle shaving kits to daily scrubs, get products from Dove, L'Oreal, Nivea and more for healthy, supple skin. Don't forget to check out our lip care, sun care and natural skin care products. These daily skin care essentials will keep you looking picture-perfect.