pre-order the new Sonia Kashuk® limited-edition collection.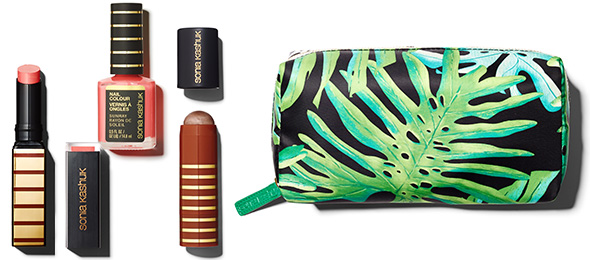 top sellers for your at home spa.
Enjoy a relaxing spa session in the comfort of your home and take the spa experience to a whole new level. Target offers a complete range of massage and spa products and accessories to invigorate the mind and renew the body. Our home spa product collection has been designed to soothe and engage your senses. Treat yourself and fill your home with exotic and fragrant aromatherapy. Do you have a knot in your back or tension in your shoulders? Take your pick from a wide variety of massagers and heating pads to suit your individual needs. Don't forget about your feet and hands. Your feet support your body weight all day and your hands write, lift, hold, carry and type. A foot massager is just what you need for rejuvenation. But the pampering doesn't stop there! Get lulled to sleep each night by the peaceful sounds and soothing lights of our calming therapy products. Our collection of massage tables and chairs will complete your personal home spa. We understand every need is different and every taste is unique. Our accessories include comfortable massage pillows, massage oils, eye masks, booties, massage belts and so much more, from leading brands like Conair and HoMedics. We'll help you get set up so you can ease your stress and enjoy relaxation time.