select vehicles, like
Hot Wheels & drones,
when you shop online.*
rev things up with cool play sets & remote control toys.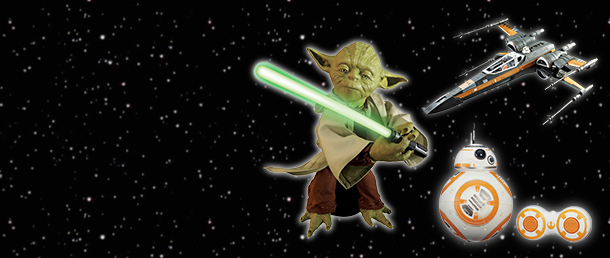 Meccanoid Personal Robots
with 3 programming modes & the ability
to be reconfigured, Meccanoid is a fun,
easy way to learn about robotics
shop now
He speeds up, goes in reverse, turns right and off he goes! If the little racer in your home loves playing with radio-controlled vehicles, he's in for a treat. Target has a huge collection of radio-controlled cars that'll give him the thrill of racing in the safety of your home. From remote control cars and dump trucks to futuristic flying vehicles, helicopters and helicages, we introduce kids to a whole new world of fantasy vehicles. If your little guy prefers the water, he can try our fountain, speed or wakeboard remote-control boats. If he has the need for speed, he'll enjoy conducting with our train sets. We know character vehicles are popular too. Thomas the Train, Tonka Chuck or Turbo, whatever his favorite is, we've got them all. Target also has an array of airport, construction and garage play sets perfect for your budding engineer. You'll find toys from famous brands like Hot Wheels, Air Hogs, New Bright, Matchbox, Caterpillar and more. If you think the boys have an edge on the vehicle market, think again. We have a selection of remote-control cars and vehicles that will appeal to little girls too. Cinderella's coach, Barbie's convertible and Hello Kitty's SUV will spice up her playtime. From babies to toddlers and beyond, Target has a variety of play vehicles to keep your little one entertained.