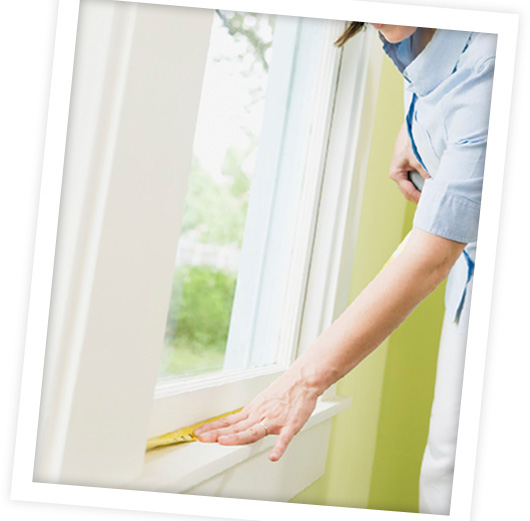 a view of your options.
find the look you'll love.

Are you picking window treatments for a living room, or for a kids' playroom? Do you want the option to create more privacy or darken a room? With lots of options to consider, this guide can help you make the right choice for your home.

sized to fit.

Taking precise measurements of your window goes a long way in finding the perfect window treatment. Once you have the specific dimensions, you can easily pick the right size treatments for your look.

blinds & shades measuring guide curtains measuring guide

a window into color.

Spend time finding the perfect color of window treatments for the rooms you're decorating. Window treatments can accent existing color or add a bold new statement.

style it right.

Window treatments play two roles: providing form and enabling function. Give your room a finished look while getting the lighting and privacy you want. Explore the different treatment types, accessories and considerations below to help identify the right options for your home.