get all festive
in shoes & accessories
made to rock out loud.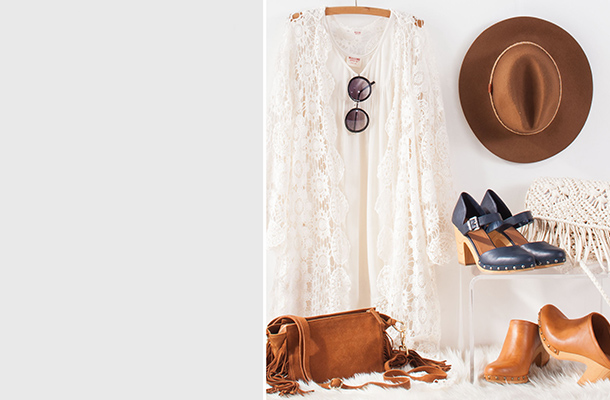 in essential
summer sandals.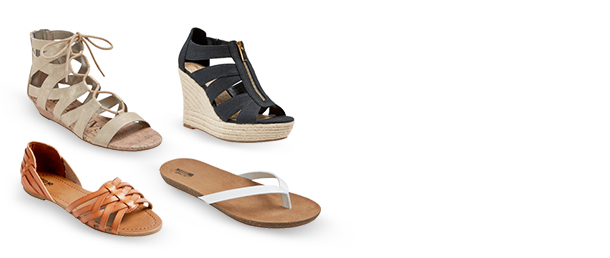 The right pair of shoes can make all the difference and you know that! Update your footwear collection NOW with the hottest styles of the season. From high heels to flats, Target has got every style of women's shoes to keep you in line with the fashion police. Our collection includes a perfect pair of shoes for every occasion for every woman. Find the right pair to wear for the office, wedding, party or dinner date. Complete that cute dress with heeled pumps, give your party look a little extra pop with super stylish wedges and amp up your everyday jeans with gorgeously casual flats. Our section of chic and trendy women's shoes are great to effortlessly take your style up a notch or two. And that isn't all—we carry an exclusive range of boots in styles that will take you anywhere. Ankle boots, mid-calf or tall boots, whatever you're looking for, we have you covered. All these styles are available for you from the brands you love—Sam & Libby Mad Love, Mossimo, Merona and more. And because we respect your active lifestyle, we also offer women's athletic shoes comfortable for the gym or a jog.