A Handbook to Luck (Reprint) (Paperback) product details page
/ProductDetailsTabView?parentId=201232896
list:

Regular price

$13.95

- Save (15%)
A Handbook to Luck (Reprint) (Paperback)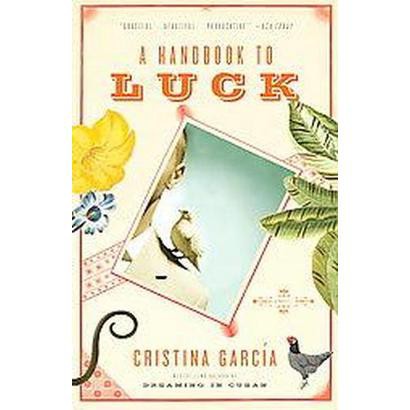 Product View zoom in.
product specification
Book Subgenre:

Types of Characters, Peoples + Cultures, Literary, Hobbies + Activities, Family + Friendship, Sports + Games

Language:

english

Edition:

Reprint

Format:

paperback

Book Genre:

Fiction + Literature Themes, Fiction + Literature Genres
Reviewer: Donna Seaman, (Booklist)

"As [Cristina] Garcia constructs concentric worlds of conflict and longing, discerns cultural paradoxes and human contrariness, and writes rhapsodically of nature's beauty, life emerges as a cosmic game of chance under luck's misrule." (starred review)
Reviewer: Karen Karbo, (Entertainment Weekly)

"The pleasure here is [Cristina] Garcia's truffle-rich prose."
"[V]ividly characterized protagonists....Another winner for [Cristina] Garcia." (starred review)