Babyganics Foaming Dish and Bottle Soap, Fragrance Free - 16oz Pump Bottle product details page
/ProductDetailsTabView?parentId=205237037
Babyganics Foaming Dish and Bottle Soap, Fragrance Free - 16oz Pump Bottle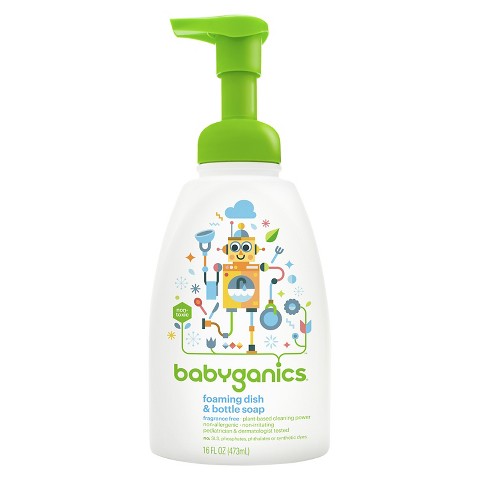 Product View zoom in.
Product Information
Ingredients:
Water, Coco-Glucoside (Plant Based Cleanser), Cocamidopropyl Betaine (Cleanser), Lauramine Oxide (Plant Based Cleanser), Sodium Lauroyl Sarcosinate (Cleanser), Glycerin (Plant Based Foam Stabilizer), Citric Acid (Citrus Derived Water Softener), Sodium Citrate (pH Adjuster), Caprylyl Glycol (Skin Conditioner/Antimicrobial), Phenoxyethanol (Preservative).
Safety Information: If this product gets in your eyes, flush out with water, always be safe. Keep cleaning products out of reach of children and pets.