Behind a Mask (Paperback) product details page
/ProductDetailsTabView?parentId=201525254
Behind a Mask (Paperback)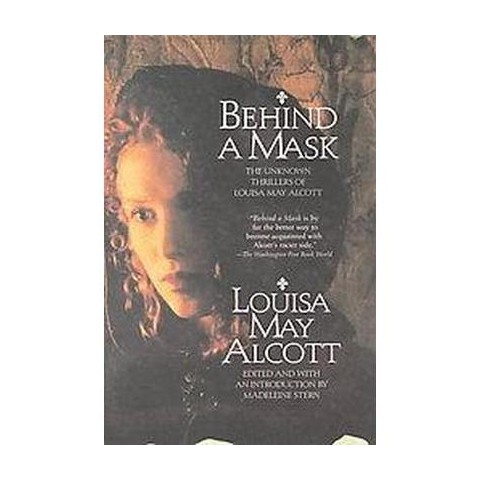 Product View zoom in.
Product Information
product specification
Book Subgenre:

Arts + Entertainment, Action + Thrillers

Language:

english

Format:

paperback

Book Genre:

Fiction + Literature Genres, Fiction + Literature Themes
Reviewer: Andria Spencer, (Los Angeles Times Book Review)

"...a more accurate indication of Alcott's taste when away from the enforced piety of home....The stories themselves tend to the girlishly dramatic, with heightened emotions and an overblown sense of justice....Alcott's women are unabashedly willful, at times wicked."
Reviewer: Maureen Corrigan, (Washington Post Book World)

"...Alcott's racier side. It not only contains a substantive introduction that sets Alcott's early career in context, but it also features a wide variety of her thriller writing."