Break No Bones (Reprint) (Paperback) product details page
/ProductDetailsTabView?parentId=201282841
Break No Bones (Reprint) (Paperback)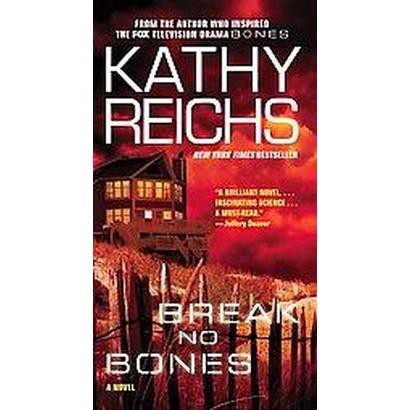 Product View zoom in.
list:

Regular price

$9.99

(save 10%)
Product Information
product specification
Book Subgenre:

General, Mystery + Crime, Legal + Courtroom + Crime, Love + Relationships + Sex, Action + Thrillers, Work + the Workplace

Language:

english

Edition:

Reprint

Format:

paperback

Book Genre:

Fiction + Literature Genres, Fiction + Literature Themes
"An engrossing entry in a widely read series."
"Often compared with Patricia Cornwall, Reichs has a lighter touch, and her main character is more engaging than the angst-ridden Kay Scarpetta....The plot unfolds enticingly and the author's knowledge of her subject is obvious at every turn."
"This novel confirms the [Bones] series' place in the front ranks of the ever-expanding forensic thriller subgenre."