Charlotte Gray (Paperback) product details page
/ProductDetailsTabView?parentId=202108534
list:

Regular price

$16.00

- Save (15%)
Charlotte Gray (Paperback)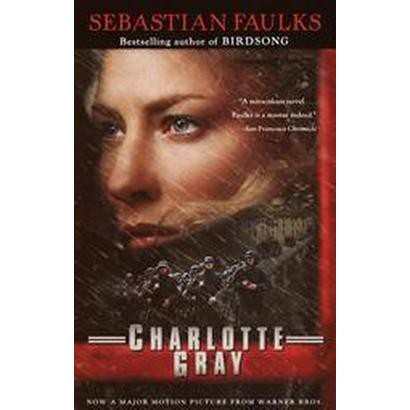 Product View zoom in.
product specification
Book Subgenre:

Literary, General, War + Military, Love + Relationships + Sex

Language:

english

Format:

paperback

Book Genre:

Fiction + Literature Genres, Fiction + Literature Themes
Reviewer: Anita Gates, (New York Times Book Review)

"Faulks's last novel, BIRDSONG..., was also about a combination of love and war, but CHARLOTTE GRAY seems to have been written by two people. One is planning a two-part television movie with passionate love scenes, filmed partly in picturesque rural France. The other has something serious to say about the human condition: about changing perceptions of morality, existential solitude, the dehumanizing effects of war, the nature of romantic love. But these reflections don't always match the characters with whom they've been paired."