Death Comes for the Archbishop (Paperback) product details page
/ProductDetailsTabView?parentId=201625597
Death Comes for the Archbishop (Paperback)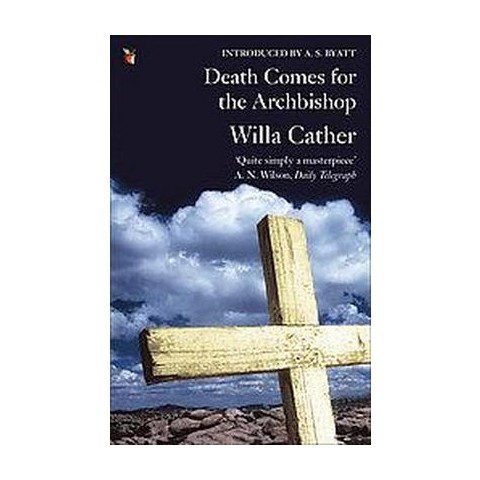 Product View zoom in.
Product Information
product specification
Book Subgenre:

Historical Fiction, Family + Friendship, General, Types of Characters, Religion + Beliefs, Peoples + Cultures, Literary Genres + Types of Novels

Language:

english

Format:

paperback

Book Genre:

Fiction + Literature Themes, Fiction + Literature Genres
Reviewer: A. S. Byatt

"What intrigues me about [Cather] is the intelligence with which she combines her formidable learning in European art and literature with her 'new' unformed or formless American subjects, the settlers and pioneers with their unrecorded lives and their diverse heritages....Willa Cather's composed acceptance of mystery [in this novel] is a major, and rare, artistic achievement.""
Reviewer: Joan Acocella

"[T]he most perfect piece of writing Cather ever did."