Demonic Males (Paperback) product details page
/ProductDetailsTabView?parentId=202107294
list:

Regular price

$15.95

- Save (15%)
Demonic Males (Paperback)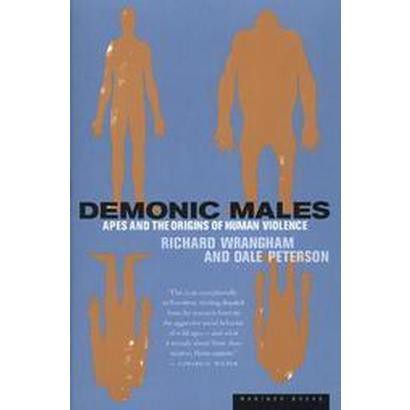 Product View zoom in.
product specification
Book Subgenre:

Apes + Monkeys

Language:

english

Format:

paperback

Book Genre:

Nature
Reviewer: Daniel Pinchbeck, (Washington Post Book World)

"The authors of 'Demonic Males' suggest that...the potential for future human harmony lies in the increasing power of the female, something they see developing the advanced Western democracies. Their perspective is ultimately an optimistic, feminist and liberal one."
Reviewer: Jane Goodall

"A remarkably and utterly fascinating book. How shocking it has been to find that the dark side of human nature is paralleled in the apes. Are these tendencies in our species part and parcel of our ancient primate heritage? Or is our species merely a pawn in some evolutionary game? You really must read this book."
Reviewer: Lucy Horwitz, (Boston Book Review)

"Their book is a riveting account of the behavior of some of our nearest relatives in their natural habitat."
"To their credit, they have presented a powerful and moving account of the human conditions that is as absorbing as it is sobering. It deserves a wide audience."
Reviewer: Edward O. Wilson

"This is an exceptionally well written, riveting dispatch from the research front on the aggressive social behavior of wild apes--and what it reveals about their close relative, ****** sapiens."