Drinking (Reprint) (Paperback) product details page
/ProductDetailsTabView?parentId=201293002
list:

Regular price

$16.00

- Save (15%)
Drinking (Reprint) (Paperback)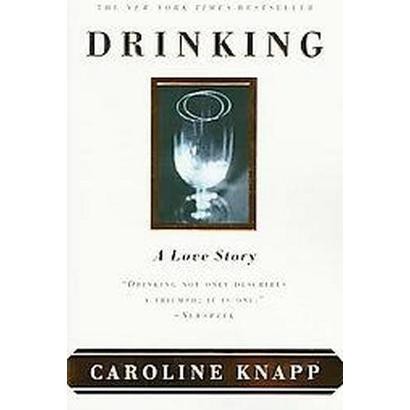 Product View zoom in.
product specification
Book Subgenre:

Medical, Psychopathology / Addiction, Women, General, Substance Abuse + Addictions / Alcoholism

Language:

english

Edition:

Reprint

Format:

paperback

Book Genre:

Biography + Autobiography, Psychology, Self Improvement
Reviewer: Kate Tuttle, (Boston Book Review)

"Her straightforward, lyrical, utterly unself-pitying memoir is testimony to the fact that alcoholism is a democratic disease..."
"...a soul-baring memoir with cogent insights into the nightmarish world of addiction."
Reviewer: Laura Shapiro, (Newsweek)

"This remarkable book is far more than an addiction-and-recovery tale. Knapp doesn't see herself as a victim, and she refuses to blame anyone else for her problems....She is a rare writer, with a sophisticated, beautifully controlled style. 'Drinking' not only describes a triumph; it is one."