Flotsametrics and the Floating World (Reprint) (Paperback) product details page
/ProductDetailsTabView?parentId=202223947
Flotsametrics and the Floating World (Reprint) (Paperback)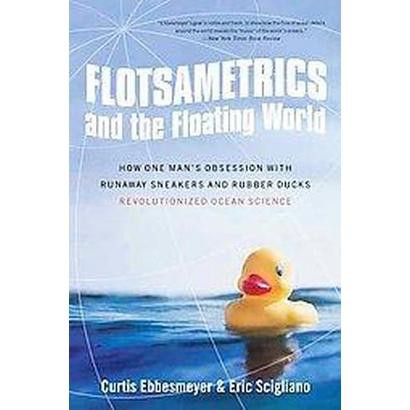 Product View zoom in.
Product Information
product specification
Book Subgenre:

Oceans + Seas, Science + Technology, Earth Sciences / Oceanography

Language:

english

Edition:

Reprint

Format:

paperback

Book Genre:

Science, Biography + Autobiography, Nature
Reviewer: Gilbert Taylor, (Booklist)

"With a whimsical mood overlaying serious science, ....Ebbesmeyer intersperses the arc of his career...with an eclectic suite of stories related to floating objects....[FLOTSAMETRICS...] will appeal to the environmentally minded."
Reviewer: Paul Greenberg, (New York Times Book Review)

"[A] truly profound message...sneaks out at the end of the book....Ebbesmeyer found that the world's great oceanic gyres turn out to be singing a kind of earth-size harmony."
"...Ebbesmeyer spins a fascinating tale. Even readers with little interest in ocean science will be riveted by the author's chronicle of the epic travels of oceanic trash..."