Naming Nature (Reprint) (Paperback) product details page
/ProductDetailsTabView?parentId=202258187
Naming Nature (Reprint) (Paperback)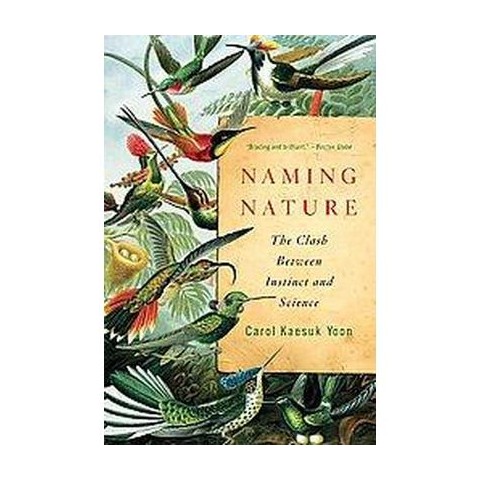 Product View zoom in.
Product Information
Reviewer: Parul Sehgal, (Time Out (New York))

"[F]ascinating....Yoon's history of how and why we order the world is presented with admirable charm, concision and clarity....[E]ven if umwelt cannot explain all of our behavior, it receives a thrilling paean in Yoon's beautiful riddle of a book that valorizes human subjectivity over scientific unassailability."
"[O]ptimistic, exhilarating and revolutionary....In this entertaining and insightful book,...Yoon sets out to document the progression of the scientific 'quest to order and name the entire living world.' " (starred review)
Reviewer: Peter Dizikes, (New York Times Book Review)

"[T]his is a lively blend of popular scientific history and cultural criticism, itself defying simple classification."
"Brightly blending scientific expertise with personal experience, Yoon is an outstanding science writer who takes a seemingly dull topic and rivets unsuspecting readers to the page." (starred review)