Neverwhere (Reprint) (Paperback) product details page
/ProductDetailsTabView?parentId=201581102
Neverwhere (Reprint) (Paperback)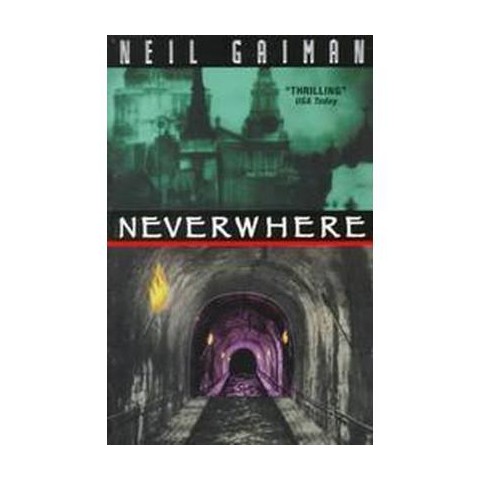 Product View zoom in.
Product Information
product specification
Book Subgenre:

Romance, Nature + Animals, Literary Genres + Types of Novels, Human Qualities + Behavior, Society + Social Issues, Transportation / General, Conflicts + Dualities, Religion + Beliefs, Science Fiction + Fantasy

Language:

english

Edition:

Reprint

Format:

paperback

Book Genre:

Fiction + Literature Themes, Fiction + Literature Genres, Juvenile Fiction
Reviewer: Tim Sullivan, (Washington Post Book World)

"In spite of the generic title, Neil Gaiman's 'Neverwhere' is as good a fantasy as one is likely to find on current bookshelves. Indeed, the title is one of the few ordinary things about this first full-length work by an author of popular 'graphic novels'....The plot is well-structured, the prose style is frequently excellent, the research on London's history thorough...and the characters endearing--even the wicked ones."
"Readers who've enjoyed the fantasy novels of Tim Powers and William Browning Spencer won't want to miss this one. And, yes, Virginia, there really are alligators in those sewers--and Gaiman makes you believe it."