Old School (Reprint) (Paperback) product details page
/ProductDetailsTabView?parentId=201301758
Old School (Reprint) (Paperback)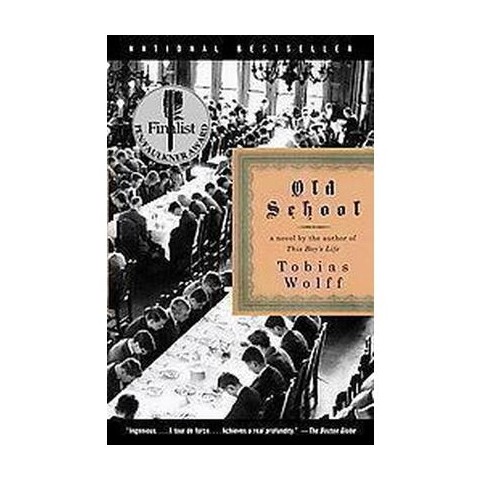 Product View zoom in.
Product Information
product specification
Book Subgenre:

Education, Stages of Life, Literary Genres + Types of Novels, Society + Social Issues, Types of Characters, Arts + Entertainment

Language:

english

Edition:

Reprint

Format:

paperback

Book Genre:

Fiction + Literature Themes
Reviewer: Peter Straus, (Literary Review)

"Tobias Wolff possesses a clarity of style which is singular and singularly affecting. He brings characters alive....Replete with both nostalgia for a more innocent world, and also frustration with a more naive one, Tobias Wolff's story shows us that there is no substitute for experience. An illuminating contemporary masterpiece which no thoughtful reader should ignore."
Reviewer: Thomas Mallon, (Atlantic Monthly)

"[OLD SCHOOL] is a fine offering, manly in spirit and style, less hangdog than the somewhat Carverian memoir. Throughout OLD SCHOOL, Wolff displays exceptional skill in capturing the small sights and sensations that evoke the whole rarefied world he's taking us back to...."