The Devil's Cup (Reprint) (Paperback) product details page
/ProductDetailsTabView?parentId=201304895
The Devil's Cup (Reprint) (Paperback)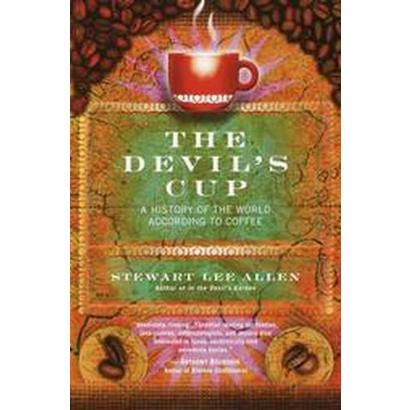 Product View zoom in.
list:

Regular price

$14.95

(save 15%)
Product Information
product specification
Book Subgenre:

History

Language:

english

Edition:

Reprint

Format:

paperback

Book Genre:

Cooking + Food + Wine
Reviewer: Jo Ann Kawell, (San Francisco Chronicle Book Review)

"[I]t is not, strictly speaking, a history. Nor is it a travel book, though Allen travels internationally in quest of coffee lore. Rather, it's first-person drug book....Allen shows us coffee's wilder sides, including its use as a 'mind altering or magical drug'.''
Reviewer: Ronald Jones, (Bookforum)

"The hidden connections Allen uncovers in this book often astound, making it, in its way, a small treasure."
"A must for both Java junkies and travel lovers."