The Rest Is Noise (Reprint) (Paperback) product details page
/ProductDetailsTabView?parentId=201213708
The Rest Is Noise (Reprint) (Paperback)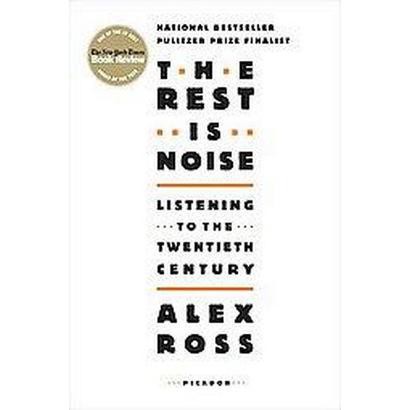 Product View zoom in.
list:

Regular price

$20.00

(save 15%)
Product Information
product specification
Book Subgenre:

History + Criticism

Language:

english

Edition:

Reprint

Format:

paperback

Book Genre:

Music
"Ross has all the attributes of a great professor--passion, rhythm, command--and he employs them on a subject in which most of us desperately need professing: classical music, that mystifying wash of tinkles and swells that has long been the official soundtrack of High Culture."
Reviewer: Geoff Dyer, (New York Times Book Review)

"THE REST IS NOISE is a great achievement. Rilke once wrote of how he learned to stand 'more seeingly' in front of certain paintings. Ross enables us to listen more hearingly."
Reviewer: Alan Rich, (L.A. Weekly)

"[T]he best book on what music is about--REALLY about--that you or I will ever own."