The Way Through Doors (Original) (Paperback) product details page
/ProductDetailsTabView?parentId=201185634
The Way Through Doors (Original) (Paperback)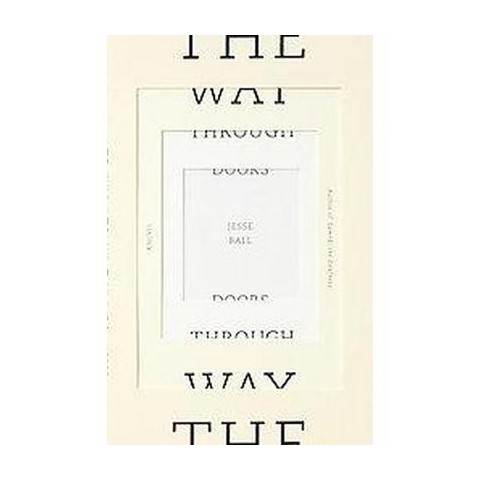 Product View zoom in.
Product Information
product specification
Book Subgenre:

Literary, Human Qualities + Behavior, Humorous Fiction, Conflicts + Dualities, Literary Genres + Types of Novels, Philosophy, Medicine + Health

Edition:

Original

Language:

english

Format:

paperback

Book Genre:

Fiction + Literature Genres, Fiction + Literature Themes
Reviewer: Blake Butler, (The Believer)

"[A] stunning sleep-logic lockbox so incantatory in its telling it can change the frame of where you are....THE WAY THROUGH DOORS is an extraordinary godsend, offering a new gift in every line."
Reviewer: Alan Cheuse, (San Francisco Chronicle)

"A delightful prose experiment..., THE WAY THROUGH DOORS plays with plot and language with an ease and skillfulness we don't often find....Ball is a talented new writer whom we ought to watch."
Reviewer: Michael Miller, (Time Out (New York))

"Jesse Ball writes clever, digressive fiction in which the plot forks and mutates into yield multiple new and sometimes interconnected story lines."
"It's a thrilling ride through an alternative New York (think Steven Milhauser on acid)..."
"[T]his Jungian house of mirrors offers riches, including fractured fables whose characters occasionally threaten to burst their archetypal bonds."
"Though literal-minded readers may struggle to follow [the] layers of story, Ball's skill with language and delight in comic absurdity make this an immensely enjoyable, brain-busting experience." (starred review)