The Zero (Reprint) (Paperback) product details page
/ProductDetailsTabView?parentId=201240613
list:

Regular price

$14.99

- Save (15%)
The Zero (Reprint) (Paperback)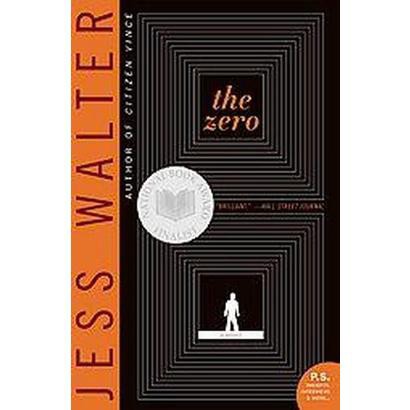 Product View zoom in.
product specification
Book Subgenre:

Work + the Workplace, War + Military, Action + Thrillers, Politics, Psychology, Literary Genres + Types of Novels, Humorous Fiction

Language:

english

Edition:

Reprint

Format:

paperback

Book Genre:

Fiction + Literature Themes, Fiction + Literature Genres
Reviewer: Janet Maslin, (New York Times Book Review)

"THE ZERO breathes life into the author's idea of post-9/11 life as a fever dream for its characters."
"This is political satire at its best: scathing, funny, dark. And the actual mystery rivets."
"[Jess] Walter's Helleresque take on a traumatic time may be too much too soon for some, but he carries off his dark and hilarious narrative with a grandly grotesque imagination."