World Made by Hand (Hardcover) product details page
/ProductDetailsTabView?parentId=201430419
World Made by Hand (Hardcover)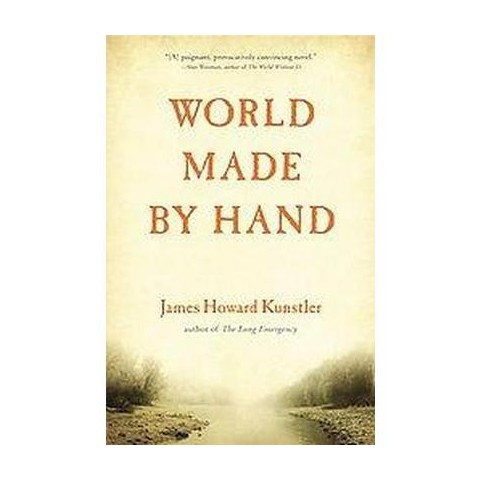 Product View zoom in.
Product Information
product specification
Book Subgenre:

Literary, Science Fiction + Fantasy, Literary Genres + Types of Novels, Human Qualities + Behavior, Disasters, Settings, Society + Social Issues

Language:

english

Format:

hardcover

Book Genre:

Fiction + Literature Genres, Fiction + Literature Themes
Reviewer: Mark Frauenfelder, (Boing Boing)

"As a budding urban homesteader, I found the way of life in World Made By Hand, fascinating. No one can predict the future, and I doubt our future will be much like the one depicted here, but I think its possible that Kunstler has come closer to showing us what's in store than anyone else."
"WORLD MADE BY HAND is far from a typical post-apocalyptic novel. It caters neither to a pseudo-morbid nor faddishly slick vision of the future. Though grim with portent, it is ultimately, as Camus' novel THE PLAGUE, an impassioned and invigorating tale whose ultimate message is one of hope, not despair."