it's important to understand how & when to

dispose of unused medications.

most medications can be thrown in the trash, but you should take certain precautions before tossing them. find more information from the Food & Drug Administration on such disposal:

Additionally, Target stores carry Take Away Environmental Return System bags.These bags allow you to mail most unused medications directly to a location for appropriate disposal.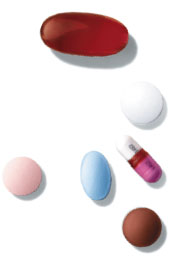 Target Pharmacies are not located in all Target stores, hours vary by location, services of pharmacist may not be available at all times when Target stores are open. Restrictions may apply to programs featured. See full program description for complete details, including restrictions: $4/$10 Generics; Pharmacy Rewards; Auto Refill Program. ($4/$10 Generics; Pharmacy Rewards; Auto Refill Program)