so good you can taste it.
Make almost any prescription or over-the-counter liquid medicine taste better. Choose from 19 tasty flavors or ask our pharmacist to make a recommendation.
our flavorings are free in more ways than one.
All of our flavors are sugar free, gluten free, dye free, casein free and non-allergenic. They have been scientifically tested for possible drug interactions, and are safe to use with almost all liquid over-the-counter and prescription medications.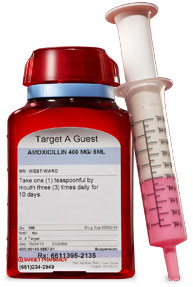 a taste of our available flavors.
Target Pharmacies are not located in all Target stores, hours vary by location, services of pharmacist may not be available at all times when Target stores are open. Restrictions may apply to programs featured. See full program description for complete details, including restrictions: $4/$10 Generics; Pharmacy Rewards; Auto Refill Program. ($4/$10 Generics; Pharmacy Rewards; Auto Refill Program)