Original collaboration year — 2015
Our Lilly Pulitzer for Target collection celebrated Lilly's Palm Beach aesthetic in sunny style, offering irresistible apparel, accessories and decor. Now, some of those vibrant pieces of paradise are returning.
Featured looks
Heart your favorites so you can quickly add them to your cart on September 14. See all items ›
Meet the cast
Special stories and superfans featured
in the 20 Years of Design for All campaign.
As a Make-A-Wish recipient, Mary wanted to combine her passion for Lilly and her desire to help other children. With the Lilly Pulitzer team, she's created incredible prints with an even more incredible purpose—a portion of all "Magical Mary" proceeds benefit pediatric cancer research.
Lilly's granddaughter and namesake, Lilly, is one of the many women in her family (some also named Lilly) who continue her grandmother's legacy of female empowerment and entrepreneurship, and living life with authenticity, excitement and joy.
Fashion bloggers Venita and Priscilla each have a unique story and love for Lilly Pulitzer. Both see themselves reflected in Lilly's story and in what the brand's designs represent—bright optimism, persistent strength and the beautiful power of personal style.
"No matter what, they just make me feel very happy."
—Mary, age 8, on Lilly Pulitzer prints
Take a look back
Moments from the original collaboration—
an open-invite, never-ending party with Lilly Pulitzer.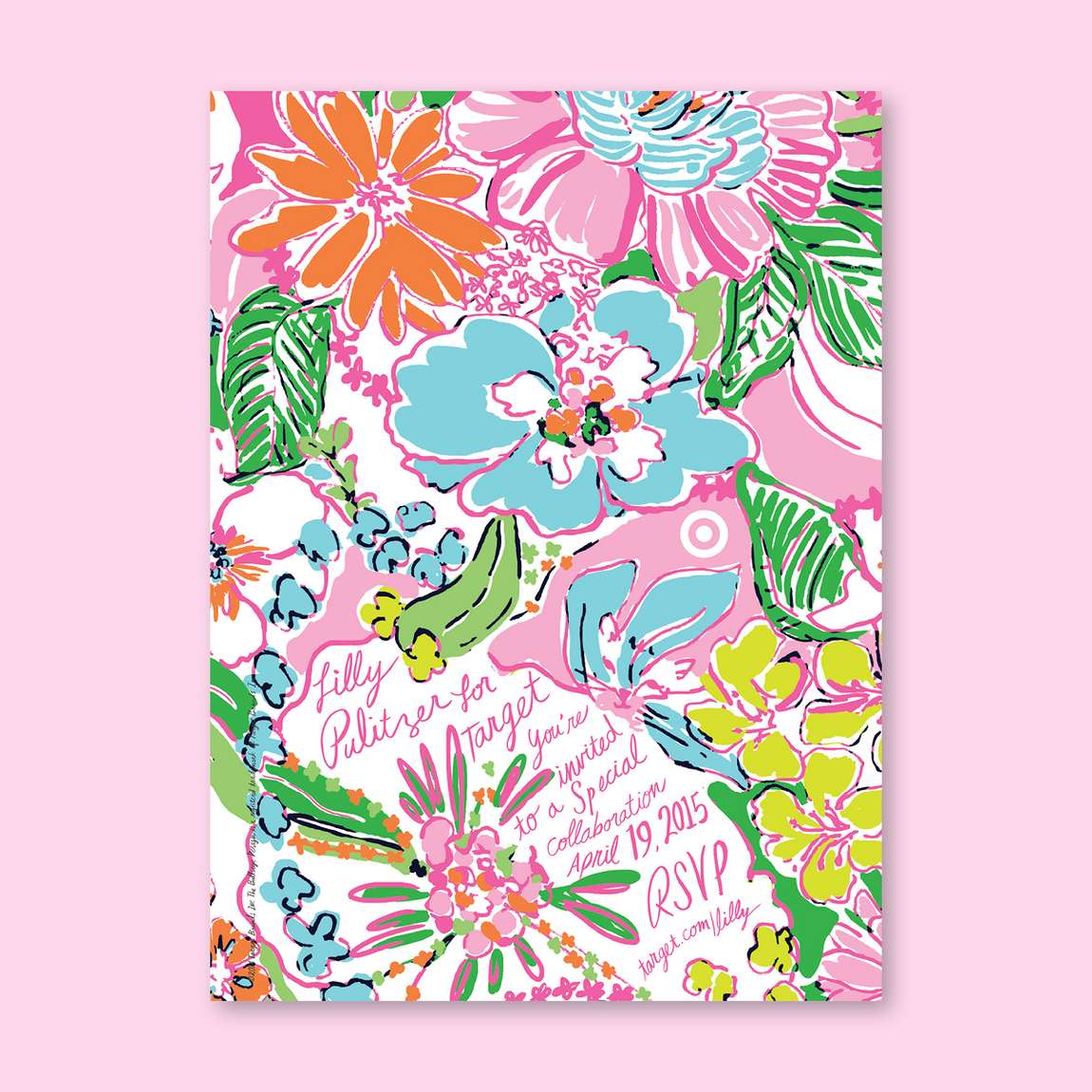 Invitation print ads, 2015
TV commercial still, 2015
In 2015, we celebrated our collaboration in the utmost Lilly-inspired style. As vibrant and colorful as Lilly herself, the campaign included a pool party montage full of sparkling, sun-soaked fun for all. The hugely popular collection invited everyone to feel like the life of the party and a part of Lilly Pulitzer's optimistic lifestyle.
"Style isn't just about what you wear but how you live."