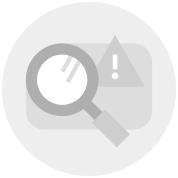 We couldn't find a match
Try removing some filters
KRUPS : Mixers & Attachments
If you are or aspire to be an expert baker or chef, then a kitchen mixer is an absolute must-have. An electric mixer takes a basic recipe & kicks it up a notch. It mixes ingredients perfectly & is quicker than by-hand, saving you time. Whether you're a top chef or a wanna-be, Target has plenty of mixers to pick from.

Not a big baker or have a small kitchen? Then a hand mixer might be the way to go. This guy gets the job done without taking up too much space. Hand mixers beat the perfect eggs & batter & clean-up is easy.

If you're really into baking & cooking, then a stand mixer is a good choice for you. Toss your ingredients in, set the stand mixer to the perfect speed & let the mixer do the heavy lifting, while you focus on your recipe's next step.

A KitchenAid mixer is a popular wedding registry item & makes a great gift. This top brand has been around forever. The first KitchenAid stand mixer came out in 1919. And today, they keep evolving by designing more & more unique KitchenAid stand mixer attachments that surpass basic baking. Pick up the pasta-making mixer attachment to create the freshest noodles around. Or try the spiralizer for an easy way to create low-carb & gluten-free veggie noodles. KitchenAid is known for its quality & performance passed on from one generation to the next.