Temporary color puts that summer flair into your hair.
Ready to rock some red? Been pining for purple pops? Summertime is the perfect time to switch up your look.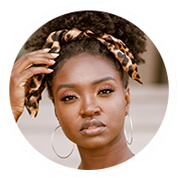 From Target Beauty Expert: Janae Mason @nae2curly
If you really want to have fun color, definitely check out temporary hair color wax.