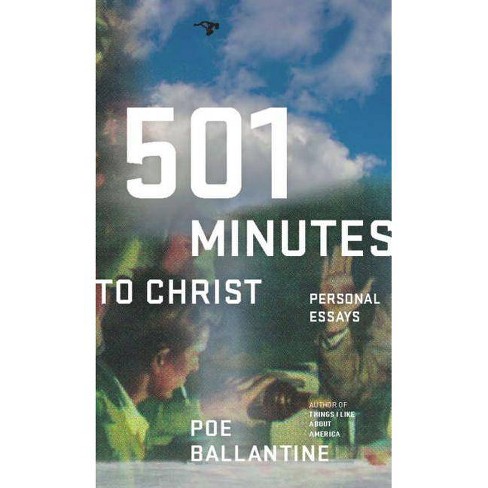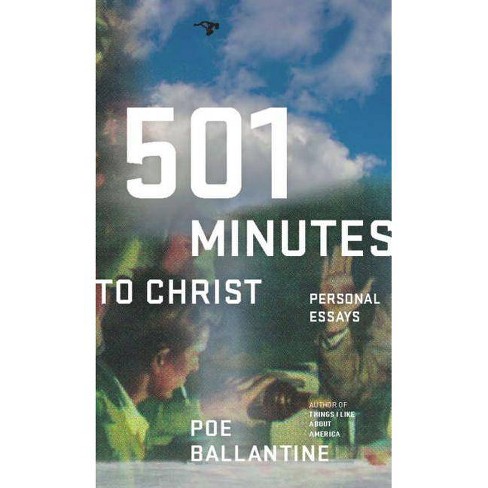 About this item
Specifications
Genre: Literary Collections
---
Publisher: Hawthorne Books
---
Street Date: September 28, 2007
---
TCIN: 76939349
---
UPC: 9780976631194
---
Item Number (DPCI): 247-02-6018
---
Description
Name five books and/or authors we all need to read?
I would submit that it's almost impossible to really understand the full scope of human existence without having read Joseph Campbell's Hero With a Thousand Faces. The prologue alone is enough to open one's eyes with an ecstatic bang. After that, I'd recommend Food of the Gods by Terence McKenna, Homo Ludens (it has nothing to do with gay cough drops) by Johan Huizinga, Henderson the Rain King by Saul Bellow and Poe Ballantine's exquisitely funky 501 Minutes to Christ. Modesty forbids me (remember ego reduction?) from listing my own Skinny Legs And All.
TOM ROBBINS Author of Jitterbug Perfume
Ballantine is never far from the trenches ... the essays are readable and entertaining and contain occasional moments of startling beauty and insight. Still, the themes of addiction (to substances, people, new starts, the prospect of fame), dissatisfaction, and nihilism may limit the work's appeal; as with writers such as Chuck Palahniuk, some will become rabid devotees, while others will be turned off.
LIBRARY JOURNAL
These authors have no idea what a pain in the ass it is filing titles that begin with numbers.
MATT PLIES, ANNIE BLOOM'S BOOKS
Ravishing work, my son. Voluptuously heartbreaking.
THOMAS AQUINAS
Anyplace around here I might wash my hands?
PONTIUS PILATE
How about 501 Minutes to Lunch?
BARABBAS
By grace, through faith, they offed my head in '65, but I'm still here as you see, a Pharisee, a tortured wanderer, like this man Ballantine, by grace through faith, as to all those who wait, and shirk not the light of truth.
ST. PAUL THE APOSTLE
My soul yearns to know this most entangled enigma. I confess to Thee, O Lord, that I really have no idea what Poe Ballantine is talking about.
ST. AUGUSTINE Author of The Confessions of St. Augustine
Okay, so I edited the Bible as you know it, and I was a pagan emperor and all that, but when my Franks and I marched outnumbered under the Christian standard and whipped those Goth mercenaries all the way to the Hellespont, Rome saw another glorious millennium. In hoc signo vinces. Remember also: Istanbul was Constantinople. Now it's Istanbul, not Constantinople. Been a long time gone, Constantinople. Now it's Turkish delight on a moonlit night.
CONSTANTINE THE GREAT
Hey, that guy stole our song.
THE FOUR LADS
Shameless manipulation of Christian Iconography worked for me, and I'm not even a real blonde!
MADONNA
They weren't talking to you, my dear.
MADONNA
Oh, you bore me, you're all so boring.
SATAN
Excellent. Ballantine does his best to live an authentic life--the fact that he comes up short, every time, does nothing to make his search any less affecting.
MARY MILLER, PUBLISHERS WEEKLY
Recommended
---
From the manufacturer
No information loaded.
Guest Ratings & Reviews
No reviews yet! Be the first to help other guests.