product description page
Bezzle (Hardcover) (Charles Parker)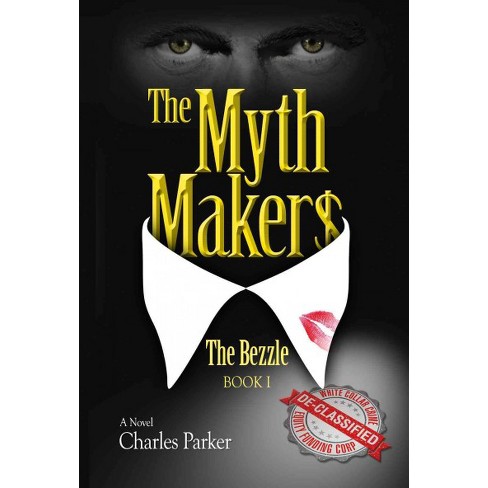 $22.40
MSRP
Reg: $32.95 Save $10.55 (32% off)
about this item
—FOR IMMEDIATE RELEASE—
Century City, California—March 4, 1969. At a press conference today, Benjamin Heller, President & COO of Security Assurance Corporation (AMEX: SCR) assured investors that the death of Patrick Kerrigan, SEACOR's Chairman & CEO, will not affect the company's earnings projections for fiscal year 1969.
* * *
The question is, can he actually deliver on that promise? Or will he fail, and take the company down with him? Welcome to SEACOR,the Wall Street darling of its time. Its revolutionary new investment and slogan— With SEACOR, You Can Retire Rich—has pushed the company to heights it never dreamed of, and untold riches. Just as Pat Kerrigan and Ben Heller promised. But now Kerrigan—the Pied Piper, the charismatic leader—is dead, leaving Heller responsible.
And behind the scenes, Wall Street's golden goose is a wolf in sheep's clothing—a supercharged corporate man-o'-warteeming with seduction, deception, deadly intrigue, and a grand design: To take control of one of the oldest, biggest, and richest industries in the world.
They're in the midst of this piratical enterprise when their leader disappears. Now, SEACOR's crew of cutthroat young pirates—Team SEACOR—is ruled by fear, energized by greed, and galvanized into common purpose by their insatiable lust for power, money, and sex, and a compulsion to succeed at any price. And by any means. True to the pirate's code, they embark on ruthless campaigns to pillage and plunder the establishment, unleashing a staggering pyramid of white-collar crimes unsurpassed in the annals of American business.
They quickly find themselves past the point of no return.
Now, amidst fierce competition, changeable allegiances, and violent turf wars, Team SEACOR goes all out to accomplish its performance goals. But plots, counterplots, power plays, mahogany-row shootouts, violent boardroom confrontations, greenmail, blackmail, skullduggery, and even murder become the order of the day, as executives resort to increasingly desperate measures to regain the ground they're losing, and win the race to the corner office. And the farther they go, the deeper they sink into the vortex of greed and corruption, from which there is no escape.
Because if they stop—if they falter for just a moment—they'll pop the bubble of their success. At this level of criminal enterprise, getting caught cannot enter the decision-making process. The consequences are unthinkable, and could go far beyond their bank accounts. At this height, with these crimes, the punishment will be life in prison . . . or worse.
<
Number of Pages: 700.0
Genre: Fiction + Literature Genres
Sub-Genre: Legal
Series Title: Mythmakers
Format: Hardcover
Publisher: Midpoint Trade Books Inc
Author: Charles Parker
Language: English
Street Date: February 14, 2017
TCIN: 50925407
UPC: 9781942377009
Item Number (DPCI): 248-12-6891
---