originally posted on Sovos Brands Inc.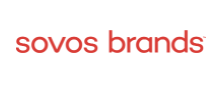 I was surprised yesterday when I purchased what I thought was the original keto pancake mix. This new one has lower protein, higher carb and uses palm oil which is high in omega 6 fatty acid. Please bring back to old version, which is quite delicious and more nutritious. I won't be continuing with this new one.
1 reply from customer service team - 1 month ago
Thank you for taking the time to write this review! We appreciate your feedback on our updated Keto Pancake and Waffle Mix and we will be sure to share this with our team. We'd love to make sure that next time you have nothing but a 5-star Birch Benders experience. Please reach out to us at info@birchbenders.com and we'd be happy to further assist you.