product description page
Chemistry of Heterocycles : Structure, Activity and Applications (Paperback) (Vishnu Ji Ram & Arun Sethi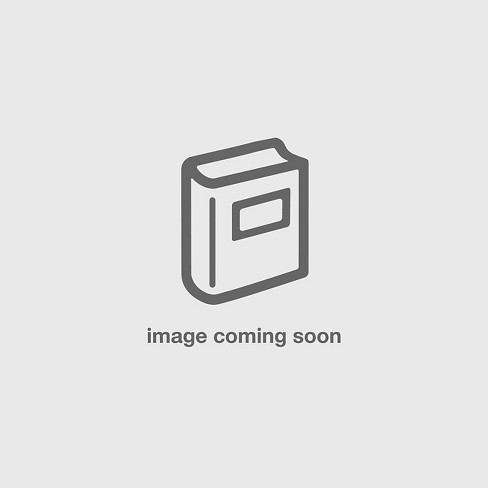 About this item
Heterocycle compounds are an essential component of modern organic and medicinal chemistry. They are the cornerstone of many of our most popular pharmaceuticals, and play a central role in natural product development for a range of industries. A solid understanding of the varied properties of different heterocyclic compounds is therefore highly beneficial to researchers, and TheChemistry of Heterocycles; structure, activity and applications provides a detailed guide to the chemistry, behavior and potential of these important structures to support such researchers.
Beginning with an introduction to heterocyclic chemistry in Chapter 1, Chapter 2 goes on to provide a practical guide to international nomenclature, including discussion of fused ring systems, heteroatoms with abnormal valencies, and bridged, spiro and polycyclic heterocycles. Three membered heterocycles are then the focus of Chapter 3, where structural and thermodynamic properties, importance in natural products, medicines and materials, and aspects such as strain, basicity and reactivity of three membered nitrogen heterocycles are discussed, before the whole range of three membered heterocycles are outlined in detail. Chapters 4 - 8 then follow the same format, covering well over 100 key heterocycle structures, from Azetidines, Pyrroles and Pyridines, to Benzoxepins and Oxocanes. Finally, Chapter 9 explores cutting-edge advances in the development of Phosphorous and Selenium based heterocycles.
Drawing on the expert knowledge of its highly experienced authors, The Chemistry of Heterocycles; structure, activity and applications is a practical tool for all those studying and working with heterocycles across a range of disciplines.
Provides clear, detailed information on each heterocyclic group, including structural features such as ring strain, basicity, synthesis and reactivity towards electrophilic and nucleophilic reagents
Highlights the latest advances in the field including phosphorous and selenium-based heterocycles, supported by numerous illustrations
Includes details of functionalized heterocycles used as synthons for the construction of various arenes and heteroarenes
Number of Pages: 700
Genre: Science
Format: Paperback
Publisher: Elsevier Science Ltd
Author: Vishnu Ji Ram & Arun Sethi & Mahendra Nath & Ramendra Pratap
Language: English
Street Date: June 1, 2017
TCIN: 52026051
UPC: 9780081010334
Item Number (DPCI): 248-39-7794
$142.50
MSRP
Reg: $150.00 Save $7.50 (5% off)