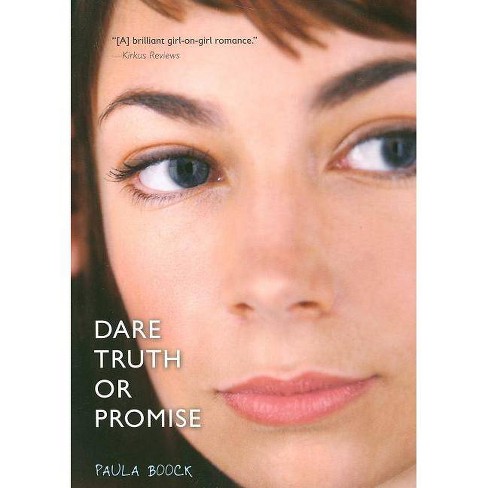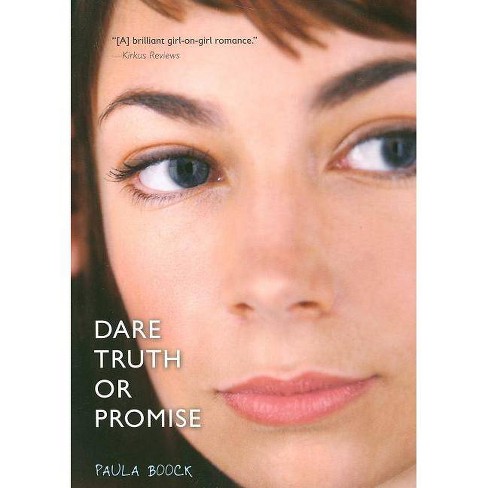 Shipping
Free standard shipping with RedCard
About this item
Specifications
Publisher: Houghton Mifflin
---
Street Date: March 2, 2009
---
TCIN: 77265088
---
UPC: 9780547076171
---
Item Number (DPCI): 247-53-3285
---
Description
Willa and Louie could not be more different. Louie, who wants to be a lawyer, is an outstanding student and a prefect at her New Zealand high school. Willa lives in a pub and just wants to get through her exams so she can become a chef. But they are immediately and completely attracted to one another when they first meet as employees at a fast-food restaurant, and they soon fall in love. Louie's mother suspects the affair and orders her daughter to stop seeing Willa. Unwilling to defy her family, Louie seeks counsel from an understanding priest at her church and finally comes to accept her sexuality and her love for Willa. Boock's characters are lively and believable; even Louie's mother is multidimensional. Like M. E. Kerr's Deliver Us from Evie (1994), this is a heartening novel in which the lesbian lovers stay together despite family and societal objections.
September 15, 1999 Booklist, ALA
From the beginning, Willa and Louie's relationship is difficult-they have to sneak around and lie, and when Louie's mother catches them in bed together, the girls fight and split up. But their story has its moments of bliss, too, and-best of all-a happy ending. A limited omniscient point of view follows each girl in alternating chapters, so readers are equally acquainted with both characters and their situations. This is Louie's first love; she's amazed but not alarmed that she's fallen for a girl. Willa's been in love once before, but the relationship was a disaster. Willa's single-parent mom may not understand her daughter, but she loves and accepts her wholeheartedly; Louie, however, finds herself lying to her parents and wondering how to reconcile her religion and her love for Willa. As in Nancy Garden's Annie on My Mind, the descriptions of the girls' attraction and longings are authentically rendered. Lesbian readers will see themselves, and straight readers will see what gay teens already know-that the feelings of young love are the same for everyone.
Horn Book
The course of true love hits the rapids again in this steamy, brilliant, girl-meets-girl romance from New Zealander Boock. The first time Louie makes eye contact with Willa, back in the kitchen of Dunedin's Burger Giant, she feels as if she's been struck by lightning. So does Willa, but for her the feeling is familiar; she is still on the rebound from a first love affair that came to an abrupt and ugly end. Strong and weak in complementary ways, the two are plainly made for each other, and quickly become inseparable. Then Louie's mother catches them in bed, and furiously marches Louie off to Bali for three weeks. Louie returns a wreck, borderline anorexic, frozen into feverish immobility by her inner conflicts, while Willa, unwilling to hurt and be hurt again, deliberately distances herself. There is plenty of soul-searching here, and a river of tears, but no glib answers; Boock evokes the intensity of teenage love with tender, sometimes humorous precision. In the end, tolerance and wise counsel come from surprising directions in the supporting cast; fans of melodramatic climaxes will be fully satisfied as the author brings her heroines safely through to both personal and familial reconciliations. Challenging waters, skillfully navigated.
Kirkus Reviews
Dare Truth or Promise, a turbulent love story by New Zealander Paula Boock, recalls Nancy Garden's Annie on My Mind and Good Moon Rising in its portrayal of two young women caught up in sexual passion for each other. Louie is the talented daughter of wealthy and cultured parents, and Willa is a strong-minded redhead who lives over the pub. They come from different worlds, but when they meet working at Burger Giant, lightning strikes--soon they are frantically in love. Willa has had a previous affair that was undermined by denial, but this time it feels inevitable and right, even when Louie's mother banishes Willa after discovering them in an embrace; even when Willa is threatened by hostile anonymous notes; even when they avoid each other in confusion and pain. Thanks to the acceptance of her tough bartender mother, Willa gains the strength to wait it out, but a psychologist tells Louie that her feelings are a passing phase, a fundamentalist promises her sins will land her in hell, and her best friend is supportive but embarrassed. The healing words that finally enable Louie to believe in herself and return to the relationship come at last from a young priest: "You see, I think love comes from God. And so, to turn away from love, real love, it could be argued, is to turn away from God." Amazon.com
Recommended
---
From the manufacturer
No information loaded.
Guest Ratings & Reviews
0

No reviews yet! Be the first to help other guests.