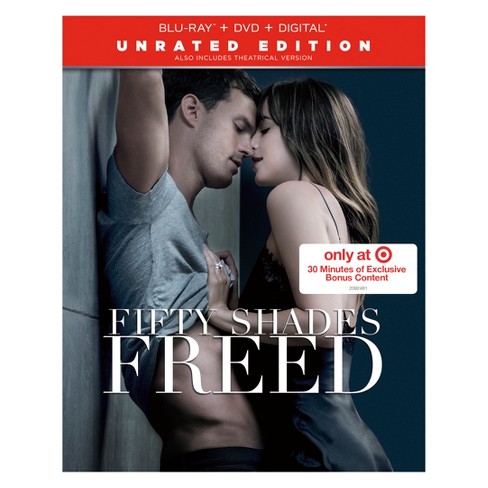 About this item
New Comers: Sawyer: Learn more about the military man hired to Ana's personal bodyguard - always on the lookout for danger…and Jack Hyde. Boyce Fox: Ana's choice for a new voice in the publishing world brings Seattle Independent Press a best-seller, but the handsome author also brings out Christian's jealousy. Gia Matteo: This prestigious and sexy architect hired by Christian to redo their Seattle home may have her eyes on more than just the blueprints!
Freed at Last: Author EL James, director James Foley, filmakers and cast members discuss completing the triology. How the story was born, how it was adapted, and how it all was to complete the screen story of Ana and Christian.
They'll Always Have Paris: A vist to the Opera…..Ana and Christian in Paris, riding bicycles in front of the Lourve Museum…. Fans are following the filmakers as they complete production. The very last day on set….captured in front of the Louvre forever!
Friends & Family: A look at the different characters in Ana and Christian's life. The sister, the brother, the girlfriend & the best friend.


Movie Genre: Drama
Software Format: Blu-ray
Street Date: May 8, 2018
TCIN: 53404729
UPC: 191329059708
Item Number (DPCI): 058-32-1209