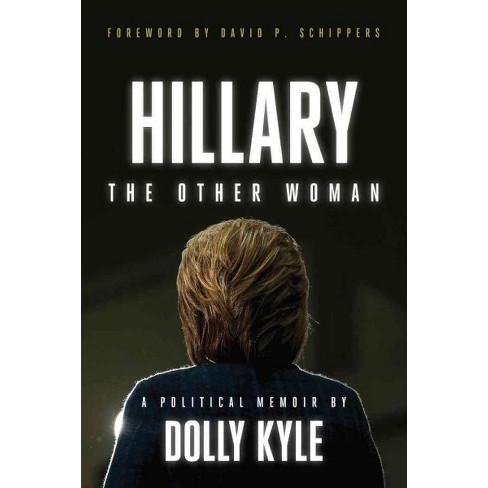 About this item
After over forty years in the public eye – from Arkansas to the White House and beyond – you might think you know the Clintons pretty well . . . that is, until now.
Coconspirator and enabler of former President Bill Clinton – a sex-addicted, serial abuser, and attacker of women – Hillary Clinton is exposed like never before in this new tell-all book about the life and times of the real Clintons before they began living their lie-ves in the spotlight. Having publicly bragged that a vote for Bill would get you "two for the price of one," now is the time to take a serious look at what these two copresidents did together for the past forty-plus years.
In Hillary the Other Woman by Dolly Kyle, "Billy" (as she calls him) Clinton's childhood sweetheart and on-again-off-again girlfriend takes you behind the scenes in Arkansas in the 1950s, and through to the 90s, beginning with their meeting before high school, to their many "after-date dates" to their rendezvouses when Billy was the attorney general.
Meet Billy's mother and grandmother and discover the entire family dynamic that makes him such a power-hungry sex addict. Discover what really happened in the Arkansas Governor's Mansion. And most important, experience Hillary "the Warden" Clinton as you may never have seen her before. You see definitively how she is the brains behind the copoliticians, and the liar-in-chief when it came to the:
Madison Guaranty Savings and Loan scandal
Whitewater scheme
Cattle futures incident
Vicious attacks on Billy's many sexual abuse victims
Filegate affair
Chinagate scandal
And much, much more
To understand the real Clintons, you need to understand where they came from and how their political lives have evolved. Although the entire country has heard of the Clintons' bad behavior and scandals for decades, many of their indiscretions, shady dealings, and outright criminal activities that began in 1980s and 1990s are new to an entire generation of Americans.
After reading Hillary the Other Woman, the behavior of the Clintons will make sense. You'll get answers to pressing questions such as: How could a man with so much to lose jeopardize his political career by behaving so badly and recklessly with other women? How could Hillary put up with a blatantly cheating husband? Why does an obviously corrupt couple enjoy freedom and adulation despite mountains of evidence against them?
You may have heard the rumors, but now you can get the inside story of the racist history of the Clinton family, Arkansas' former First Lady's foul mouth, the notorious Clinton Death List, and much more. Find out why, after all these years and all of Billy's affairs, it is Hillary who is the other woman.
Number of Pages: 304
Genre: Biography + Autobiography
Format: Hardcover
Publisher: Midpoint Trade Books Inc
Author: Dolly Kyle
Language: English
Street Date: June 7, 2016
TCIN: 51539167
UPC: 9781944229450
Item Number (DPCI): 248-23-1656
$17.64
MSRP
Reg: $25.95 Save $8.31 (32% off)