product description page
Isles of Amnesia : The History, Geography, and Restoration of America's Forgotten Pacific Islands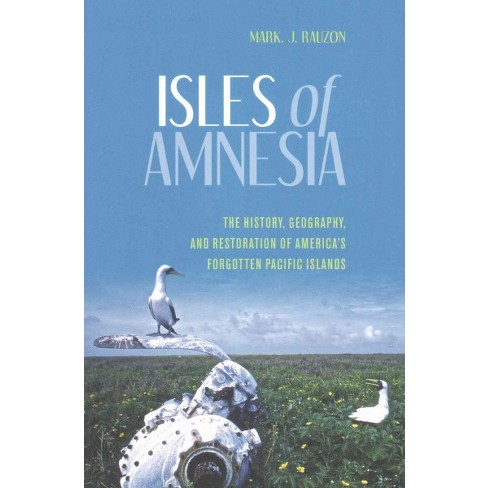 About this item
For over a quarter century, Mark Rauzon has worked in the developing field of island restoration—a branch of science that strives to control or completely remove pests and weeds from environments in which they don't belong. His job has taken him to numerous atolls in the American Insular Pacific to eradicate the pests that have been introduced, either on purpose or accidentally, by humans. These U.S. possessions and territories are the nearest neighbors to the state of Hawai'i and include various islands and atolls: Kiritimati, Jarvis, Howland, Baker, the Northern Marianas, Palmyra, Wake, Johnston, and Rose Atoll in American Samoa. Recently, the islands have anchored a vast National Marine Monument program created to protect the largest area in the world safe from human exploitation.
The remoteness of the islands has served the needs of whalers and guano miners and later that of military secret projects, missile launching, chemical weapon incinerations, and air bases. Isles of Amnesia chronicles the ecological history of these islands and recent efforts to restore nature's balance. In order to save threatened species, invasive species have to be culled, removed, and killed. How are decisions justified to take life in order to save life? Sometimes when an invasive species is removed, it may have been a cornerstone species, meaning that although it is not indigenous it has come to play a vital role in the island equilibrium. A failed eradication effort only compounds a problem. How do we predict what will happen? This book searches for the answers to these questions.
Rauzon examines the studies and eradication efforts—his own among them—that have been launched in order to restore the atoll ecosystems to their original, balanced states. Isles of Amnesia links the history of the vast American Pacific together with modern conservation practices, explores the creation of the National Marine Monuments and what their protection means to a changing ocean, and presents original research about the Smithsonian's Pacific projects and germ warfare testing. Illustrated with over seventy photographs and drawings, this much-needed work tells the unknown ecological story of America's forgotten Pacific islands.
70+ illustrations
Number of Pages: 271
Genre: Nature, Science
Sub-Genre: Life Sciences / Ecology
Series Title: A Latitude 20 Book
Format: Paperback
Publisher: Univ of Hawaii Pr
Author: Mark Rauzon
Language: English
Street Date: January 31, 2016
TCIN: 50179276
UPC: 9780824846794
Item Number (DPCI): 248-03-7547