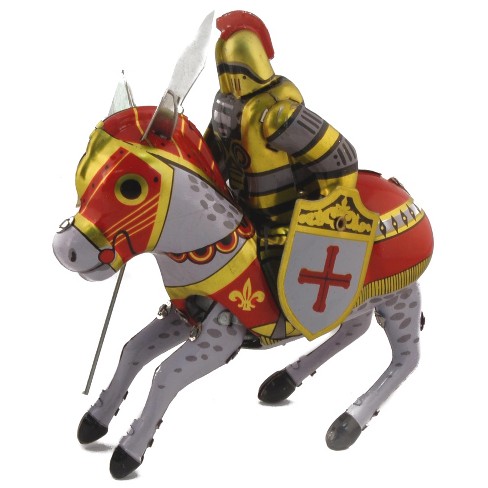 About this item
Whether this high-spirited steed rears up or hops forward on all four legs, his knight is ready for battle. They feature red, gold and white litho and the horse has a fuzzy tail! Sure to bring smiles.
Item Type: Toy vehicles
TCIN: 75517188
This 5.5 inch tall knight rides into battle when you wind his horse up!

Made from high quality tin construction with Nostalgic retro styling!